Warrantless Entry: Can Police Search My Property Without My Consent?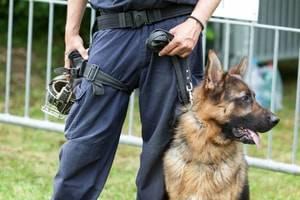 The proverbial expression, "a man's home is his castle" refers to the rights of individual privacy within one's own home. Like the ruler of a domain, residents determine who may enter and who must stay outside. You have rights granted by the Fourth Amendment that protect your home against unreasonable searches and seizures. However, if exigent circumstances exist, officers may still legally enter.
What Does the Law Say?
The Fourth Amendment to the Constitution of the United States protects citizens' expectations of the right to privacy by preventing the government from entering homes, searching belongings, or taking items without following proper protocol. This protocol standard does not protect information available to the public, however, because there is no expectation of privacy. The police do not need to ignore what they see when it is available to everyone's view and thus gives them reasonable suspicion and allows them to stop and frisk a suspect or search an area.
For example, if an officer pulls over a driver and sees a weapon and a bag of marijuana in plain view, then there is no expectation of privacy. However, an officer must have a warrant when exploring a domicile or other private sector, and a warrant is only issued by a judge after the presentation of probable cause—there are facts available that would be suspicious to any reasonable person.
Exigent Circumstances
There are exceptions to warrant requirements, however. An officer can override typical procedure in the event of exigent circumstances. These cases are rare and there must be an emergency situation within the home or property that necessitates the officer's immediate entry. Also known as emergency or special circumstances, exigent circumstances allow warrantless entry if police believe:
The suspect or someone inside is in imminent danger;
The suspect is escaping; or
The evidence is being destroyed or relocated.
What Can You Do?
If an officer wants to enter your home without a warrant, make it verbally apparent that he or she is not welcome. However, attempting to physically stop the entry will not help the situation. In fact, it will likely make things worse.
If you believe an officer searched your home without justifiable cause, the best course of action is to contact a DuPage County, IL defense attorney as soon as possible. The lawyers at Davi Law Group, LLC are former criminal prosecutors with experience and knowledge on both sides of the courtroom. Call 630-580-6373 to schedule your initial consultation.
Sources:
https://study.com/academy/lesson/the-fourth-amendment-search-seizure.html
https://definitions.uslegal.com/e/exigent-circumstances/