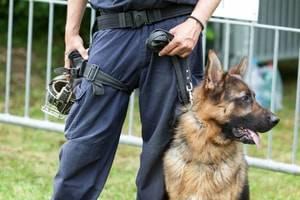 The proverbial expression, "a man's home is his castle" refers to the rights of individual privacy within one's own home. Like the ruler of a domain, residents determine who may enter and who must stay outside. You have rights granted by the Fourth Amendment that protect your home against unreasonable searches and seizures. However, if exigent circumstances exist, officers may still legally enter.
What Does the Law Say?
The Fourth Amendment to the Constitution of the United States protects citizens' expectations of the right to privacy by preventing the government from entering homes, searching belongings, or taking items without following proper protocol. This protocol standard does not protect information available to the public, however, because there is no expectation of privacy. The police do not need to ignore what they see when it is available to everyone's view and thus gives them reasonable suspicion and allows them to stop and frisk a suspect or search an area.
For example, if an officer pulls over a driver and sees a weapon and a bag of marijuana in plain view, then there is no expectation of privacy. However, an officer must have a warrant when exploring a domicile or other private sector, and a warrant is only issued by a judge after the presentation of probable cause—there are facts available that would be suspicious to any reasonable person.
...