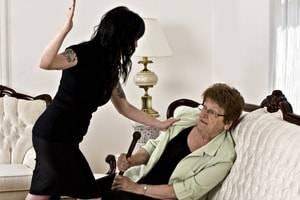 The average lifespan lengthened tremendously over the last few decades with the assistance of medical advancements. However, with age also comes the general "wearing down" of the body, resulting in illness and disabilities. Only one in four adults over the age of 60 currently live on their own successfully, according to the U.S. Census Bureau.
These statistics leave our nation's aging population in the care of someone else. Many families have no choice but to accept their aging parents into their homes, regardless of relationship or financial status. Unfortunately, parents are reluctant to relinquish their title as "head of the household" to their adult children. Children, in return, struggle to cope with the change in family dynamics, often resulting in rising tensions and occasionally a domestic violence charge.
Defining Domestic Violence
Domestic violence is often associated with violence between two spouses, but it is not always the case. The charge covers a wide variety of close relationships including children and stepchildren, former and current spouses, partners, roommates, those within a dating relationship, caregivers, and blood-related family members. Additionally, the parent-child relationship need not be physically abusive to qualify for such accusations.
...