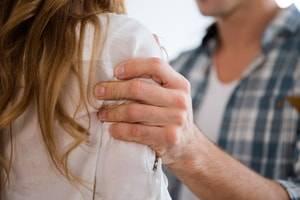 Cell phones have become a staple in our daily lives. We scroll social media, check bank accounts, and send business emails—even when we are in our homes with our families and sitting on the couch. Moreover, cellular devices are extremely helpful in emergency situations, enabling those in danger to contact someone able to help.
For victims of domestic abuse, cell phones may be their only chance at getting to safety. Illinois enacted a new law this year which will have a direct impact on the cell phone bill of anyone involved in a domestic violence dispute.
The New Law
According to the new law that went into effect as of January 1, 2018, anyone approved with an order of protection from a judge can separate their cell phone account from their accused abusers. During the petition for the court order, an alleged victim can request the service. Once approved, the court clerk will then contact the service provider directly, requesting the transfer of that phone number into the victim's name, free of charge. The request may include any of the children's phone lines, as well. The provider then has 72 hours to respond to the request. This law is a massive victory for those victims in real danger. Previously, these individuals needed to go to the cell phone company directly and explain their story to yet another stranger, only to discover that transferring the numbers would be costly.
...